Exhaust systems – EURO SPORTS & 4×4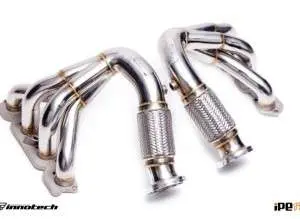 iPE (Innotech Performance Exhaust)

 is the world's leading manufacturer of sophisticated performance exhaust systems specially designed for super cars such as Lamborghini, Ferrari, Porsche, and many others.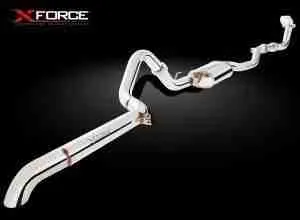 Our passion for performance exhaust has no boundaries and our commitment is limitless. That's why XFORCE is becoming one of Australia's most recognized brands in the Industry.
Exhaust systems
Exhaust systems offer the ultimate statement of your personality, from high polished stainless steel to matte finish mild steel. From loud and proud, to quiet and discrete. At Ramp Auto Group, performance doesn't mean sacrifice. Exhaust systems are a part of your car that must be meticulously designed, engineered and built to offer perfect air flow and speed properties coupled with the right sound, fitment and long lasting quality, not to mention looks. After all, your personality doesn't just work on the inside, it looks and sounds right too.
We at Ramp Auto Group are fully equipped and superbly experienced to build the perfect custom system to suit any and all applications. From beautifully TIG welded pipe joins to strong MIG welds for structural areas, we offer the complete package. We can also design and build valve controlled systems for quiet street driving and the option to change the tune at the press of a button. We can also offer a large range of bolt-on pre made systems if required.
Our exhaust system brands are but not limited to:
Magnaflow mufflers and catalytic converters
X-force bolt-on systems
iPE performance exhaust systems
Akrapovic performance exhaust systems
AR Design down pipes